Click on one of the blog posts to learn more about our dealership.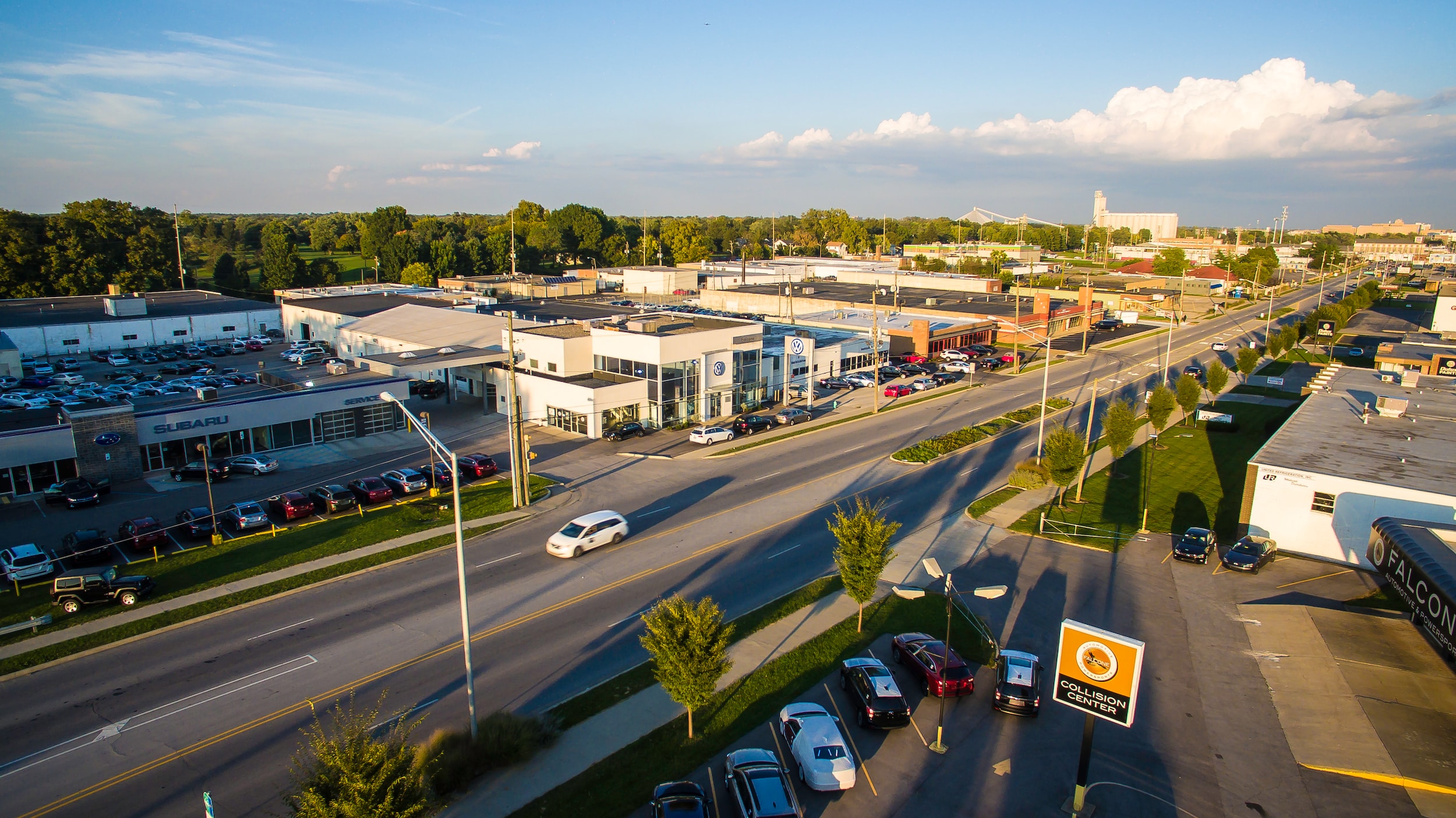 Our Dealership
You've reached the dealership with the most unique, yet simple, sales process. Our overall process is extremely transparent and there are no gimmicks. We want you to be involved in every aspect of the sales process, which means you see what we see whether you are buying, leasing or trading your vehicle. We know that you deserve the best customer service, and that is what we are going to give you. If you aren't convinced, just read some
reviews
from our customers. They love us!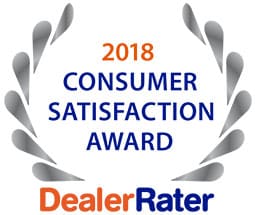 Consumer Satisfaction Award
Add Falcone Volkswagen to your exclusive list of award-winning dealerships, as our team is proud to accept the 2018 Dealer Rater Consumer Satisfaction Award. Dealer Rater is recognized across the industry for their consumer review database, handing out prestigious honors based on your own time spent inside a showroom and how you drove away feeling afterwards. With a Power Score algorithm and at least 25 reviews that scored four stars or higher, Falcone Volkswagen proves that you can expect both a transparent and fulfilling experience when pulling onto our dealer lot in Indianapolis. The needs of our customers always come first, and we will continue to prioritize these moments you spend with our team above all else. 
What does it mean when we say "No Dealer or Doc Fees?"
Anything more than the price of the car, taxes and titles should always be your option, and always will be at Falcone Volkswagen.
Click here to learn more.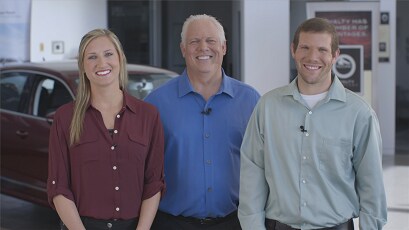 Family Operated and Award Winning Service Team
Our dealership is family operated and we will take care of you! The President, Bob Falcone, instilled powerful morals from the day he started his career as a service technician. Eventually becoming a Master Technician and then CEO at age 32, Mr. Falcone understands the importance of an outstanding performing service department. Our award winning service team will take care of you and your vehicle needs. We care about relationships long after the purchase!
Dealership History
At age 18 and fresh out of High School, I had but one thought on my mind: To someday own my own automotive dealership. I have always had a passion and sixth sense about cars and I could fix anything. The advice I received to accomplish my goal was to work for someone until I understood the business well enough to operate a dealership on my own (in addition to convincing a bank to help me). That is exactly what I did. I chose Speedway Volkswagen to start my career in 1977. However, not in sales like most, but as a Service Technician. I have always believed, and still do today, that the import brands are far superior products than the domestic. I went to work there with the full intent of someday owning that dealership. I became one of the nations' leading Volkswagen, Alfa Romeo, and Mazda Master Technicians. With the accolades I was receiving from the manufacturers, I was encouraged to manage the next level within an auto dealership. I lead the way at the dealership until an opportunity presented itself with the Saab Dealer in town.
At age 32, I purchased my first dealership, with the help of the banks. Over the next 12 years I took the Saab facility from last in the nation to one of the top ten performing Saab Dealers in the country and held that position for 8 consecutive years. My core philosophy in business is driven around owner retention; take such good care of the customer that they won't want to go anywhere else. I have always done this with great people (and keeping them) through my Service Department. Service is where I came from and what I know. I assure you there are very few dealer owners who came into this business through a service department. I am a Master Technician and I am here most every day to help anyone in any department of the dealership.
In 2009 with the collapse of many dealerships and the Saab franchise in question, I was looking to expand, instead of shrinking. Once again, an opportunity found its way to me and in fact it was the very dealership I had always dreamed of owning, Speedway Volkswagen. Many dealers were attempting to purchase the Volkswagen Franchise, mainly due to the loss of their current GM franchise, or simply the wealthy attempting to take advantage of the times. Volkswagen, because of their focus on service and my undeniable expertise in retaining customers for life through great service, chose me over all the other candidates. With the great support of Volkswagen, and once again the banks, my dream has come true.
I own the Dealership where I started working as a technician so many years ago. I feel like I have come home to friends and family which is how I view all my customers. I am truly blessed to work at my passion and to be exactly where I want to be! I welcome everyone to ask for me when visiting the Dealership. I am here for you, my customers, my friends, and my family. I have nothing without all of you who support me. 


Most sincerely, 

Bob Falcone
President
Falcone Automotive

Why Buy From Falcone Volkswagen?
Choose Falcone Volkswagen in Indianapolis for Gimmick-Free, Straightforward Car-Shopping and the Best Deals Around
It certainly helps to have a great selection of new Volkswagen vehicles to sell, but it's the dedication to customer service and straightforward business that makes our dealership your best bet for all your car-shopping needs. See why to buy from our Indianapolis, IN Volkswagen dealership serving Carmel, Fishers, Greenwood and Lawrence by making your way over today, and we'll be happy to get you started on your search. Find your way over to 1930 West 16th Street, Indianapolis, IN today and learn more about why we're the best place for a new Volkswagen.
Obviously this lineup of new Volkswagen models will go a long way toward making our dealership your best bet. But it takes a lot more than just a stellar lineup of new Jetta, Beetle, Passat, Golf and Tiguan editions to bring people through the door. We make sure the deals offered on these new vehicles are straightforward and easy to understand, so you won't see any surprise fees or hidden costs after driving your new Volkswagen home from our Indianapolis dealership. The same sentiment applies for the many used cars we feature, giving you even more options to choose from.
Beyond helping you find the perfect fit in your next vehicle, we'll explain your new Volkswagen or used car leasing or financing options. With our friendly customer service, you'll be able to figure out the best way to fit your desired vehicle into your budget. Another reason to choose our dealership in Indianapolis is the great new Volkswagen specials offered. Those will go a long way toward keeping your costs down when it comes to bringing home a great new Volkswagen car or SUV.
There are several reasons to choose Falcone Volkswagen for finding your next car. Come on over today and we'll get you started with a test drive in the new Volkswagen or used car you're interested in.