History of Falcone Volkswagen
At age 18 and fresh out of High School, I had but one thought on my mind: To someday own my own automotive dealership. I have always had a passion and sixth sense about cars and could fix anything. The advice I received to accomplish my goal was to work for someone until I understood the business well enough to operate a dealership on my own (in addition to convincing a bank to help me). That is exactly what I did. I chose Speedway Volkswagen to start my career in 1977. However, not in sales like most, but as a Service Technician. I have always believed, and still do today, that the import brands are far superior products than the domestic. I went to work there with the full intent of someday owning that dealership. I became one of the nations' leading Volkswagen, Alfa Romeo, and Mazda Master Technicians. With the accolades I was receiving from the manufacturers, I was encouraged to manage the next level within an auto dealership. I lead the way at the dealership until an opportunity presented itself with the Saab Dealer in town.
At age 32, I purchased my first dealership, with the help of the banks. Over the next 12 years I took the Saab facility from last in the nation to one of the top ten performing Saab Dealers in the country and held that position for 8 consecutive years. My core philosophy in business is driven around owner retention; take such good care of the customer that they won't want to go anywhere else. I have always done this with great people (and keeping them) through my Service Department. Service is where I came from and what I know. I assure you there are very few dealer owners who came into this business through a service department. I am a Master Technician and I am here most every day to help anyone in any department of the dealership.
In 2009 with the collapse of many dealerships and the Saab franchise in question, I was looking to expand, instead of shrinking. Once again, an opportunity found its way to me and in fact it was the very dealership I had always dreamed of owning, Speedway Volkswagen. Many dealers were attempting to purchase the Volkswagen Franchise, mainly due to the loss of their current GM franchise, or simply the wealthy attempting to take advantage of the times. Volkswagen, because of their focus on service and my undeniable expertise in retaining customers for life through great service, chose me over all the other candidates. With the great support of Volkswagen, and once again the banks, my dream has come true.
I own the Dealership where I started working as a technician so many years ago. I feel like I have come home to friends and family which is how I view all my customers. I am truly blessed to work at my passion and to be exactly where I want to be! I welcome everyone to ask for me when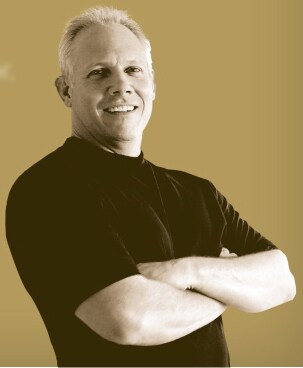 visiting the Dealership. I am here for you, my customers, my friends, and my family. I have nothing without all of you who support me. 
Most sincerely,
Bob Falcone
President
Falcone Volkswagen Subaru & Saab






See what our Indianapolis 
Volkswagen Dealership is All About
You'll discover excellent customer service, a wide range of new and used vehicle, parts and service, and more here at our Indianapolis, IN Volkswagen dealership serving Carmel, Fishers, Greenwood and Lawrence, and you'll enjoy the whole experience while you're here. We're all about offering you a friendly and pressure-free shopping environment, and our staff members are able to answer any questions you have about our new Volkswagens, used cars, auto financing, parts, service and anything else you need help with. Get started by heading over to 1930 West 16th Street, Indianapolis, IN today, and see what we're all about here at Falcone Volkswagen.
As you may have expected, the stars of the show are our great new Volkswagen models, with the kind of safety, technology, style and efficiency you've come to expect from the iconic brand. Explore our new Volkswagen Jetta, Passat, Beetle, Golf, Tiguan and Touareg offerings by heading over today. If a brand-new VW isn't in the cards, consider our lineup of used cars that we have available. With many makes and models of all different styles, you can find the pre-owned vehicle that suits your needs and fits within your budget.
Once you've found the kind of vehicle that you want to drive home, we'll go over your new Volkswagen or used car lease or loan options. After financing your new VW or used car, you'll enjoy any warranty agreements that came with you deal, and you'll also have our great service center located right here to take care of any maintenance or repair work. We have highly trained technicians who use the best parts to keep your car on the road.
See what we're all about by heading over to Falcone Volkswagen today and we'll be ready to help you out in any way possible.