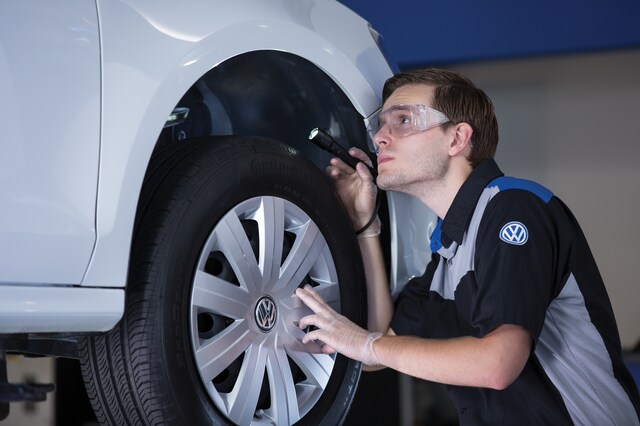 Were you in a recent car accident or minor fender bender in Indianapolis? Maybe you encountered a large dent or paint damage on your Volkwagen's exterior, or have something rattling beneath your undercarriage, that you're dying to get fixed. If you're searching for an expert team of auto technicians who will cater to your vehicle needs so you can continue receiving the valued performance you had the day you drove your car, truck or SUV off the car lot, our auto body shop serving Fishers and Greenwood are here to help!
Our auto body shop in Indianapolis serves all drivers who wish to have their vehicle repaired to the full functionality they need to continue their daily commute to work and weekend travels around Lawrence, IN. If your Volkswagen Passat, Jetta, Golf, Beetle, or even the Chevy SUV, Ford car, or RAM truck your driving requires bodywork or engine repairs, our expert team knows just what to do to get you back on the road promptly!
Our state-of-the-art auto body repair center uses today's newest technology and equipment to repaint your vehicle, fix minor dents, scratches, or major defects in your vehicle's door panels or hood. We also have the properly fitted parts needed to bring your engine back to life after an accident, and with our service team's combined knowledge, you can expect proper work with a timely turn around so you can get back on the road and on with your normal travels as soon as possible.
Schedule Auto Body Repairs and Engine work near Carmel
The Falcone's Volkswagen collision repair shop is here to serve you with all your vehicle needs and our doors are open to you Monday through Friday! Schedule service for your vehicle by calling our service desk at (877)747.7118 or fill out an online request form. Be sure to check out our online body shop specials to see how you can save on your visit, and we'll see you at our auto collision center in Indianapolis!