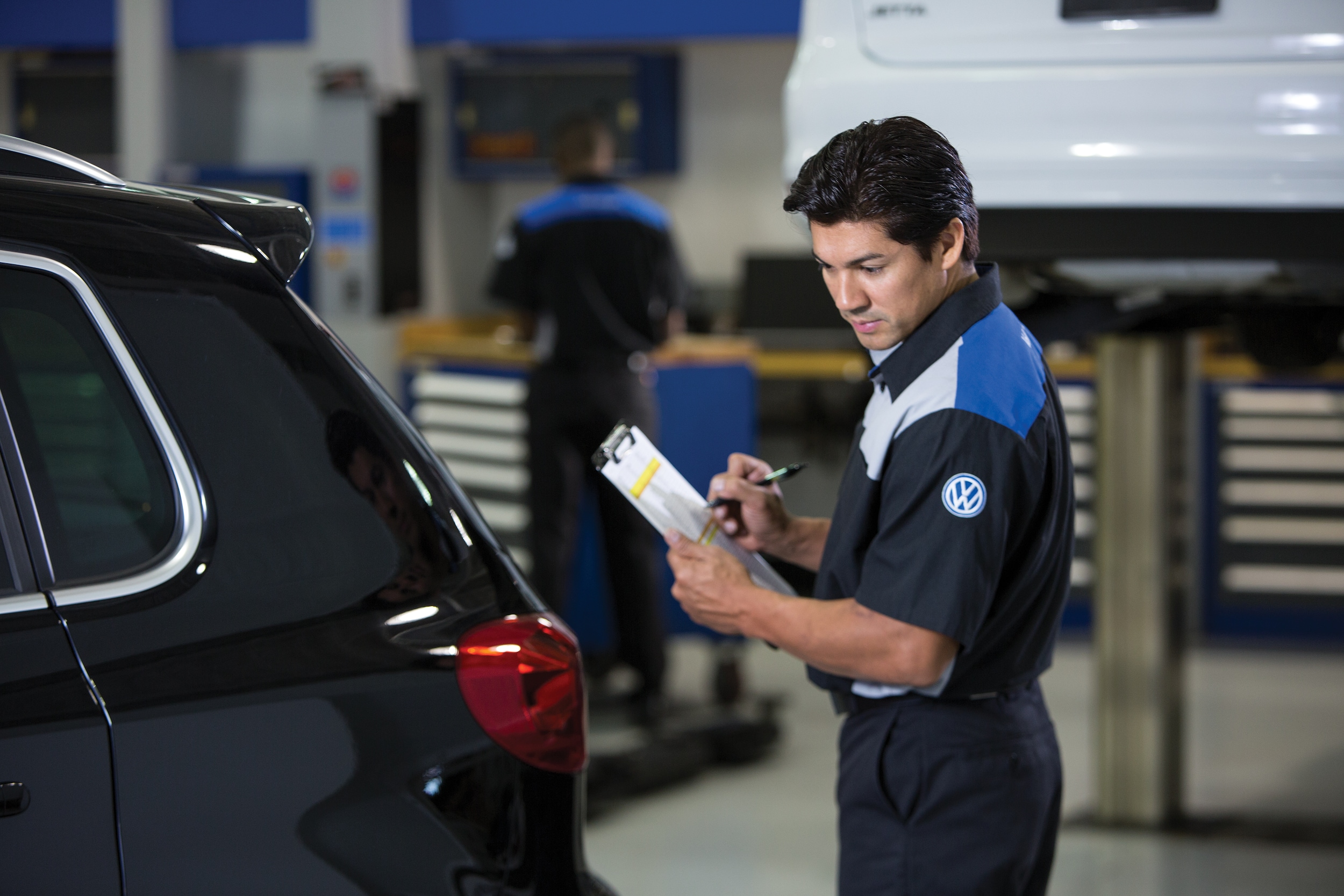 ​
Here at Falcone Volkswagen, we take pride in being the Indianapolis area's one-stop shop for all things related to Volkswagen. That includes helping you care for your vehicle long after you drive it off the dealership lot. So, if your car is due for an oil change or in need of repair, then you can count on our Volkswagen service center to deliver the high-quality, professional care it needs to run smoothly and operate at full strength.
Why Service Your Volkswagen at Our Service Center?
Our team of highly-trained Volkswagen service technicians specializes in the care and maintenance of Volkswagen vehicles like your Volkswagen Jetta or Volkswagen Atlas. So, you can always depend on our team to provide careful, meticulous service and tend to Volkswagen details that other less-experienced mechanics might miss.
In other words, if you would prefer to trust your beloved Volkswagen to Volkswagen experts so that you can enjoy greater peace of mind, then we have your back.
Schedule Routine Maintenance and Repairs
Our service center is equipped with cutting-edge tools and genuine Volkswagen parts, so we're ready to take on all your service needs ranging from basic routine maintenance to in-depth repairs.
Some of our most popular services include:
Oil change -- every 5,000 to 7,500 miles, or every six months
Tire rotation -- about as often as an oil change
Wheel alignment
Brake service
Check engine light diagnostics
Multi-point inspection
And more!
Is your Volkswagen about due for a routine checkup? Are you experiencing car trouble like squealing brakes or a rough-starting engine? Schedule service at our Volkswagen service center in Indianapolis so that our team can help you get your car back up and running like new again.
If you have any questions about Volkswagen service, feel free to reach out to us. We'll be happy to help!