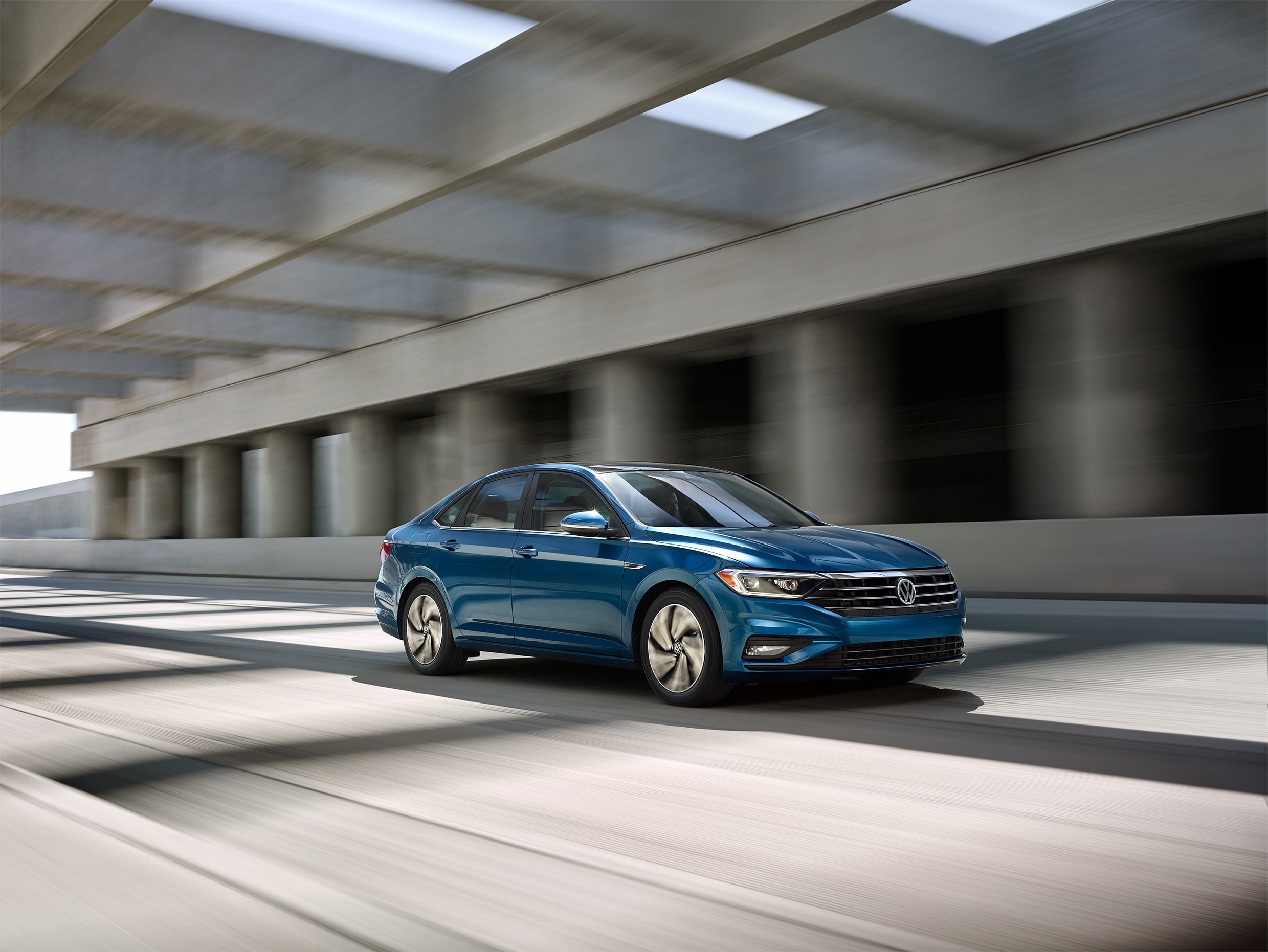 ?Take to the streets of Indianapolis in style with the new 2019 Volkswagen Jetta for sale now at Falcone Volkswagen! This compact sedan is all-new for the 2019 model year, so now is the perfect time to dive in and see what this phenomenal car has to offer. First-time buyers and experienced drivers alike will want to check this one out, so be sure to swing by our dealership for a test drive!
What's New About the All-New Volkswagen Jetta?
The 2019 Jetta boasts a thorough revamping, but it's still the Jetta we've come to know and love -- just with some notable updates and upgrades to improve your experience behind the wheel.
Here's what hasn't changed: the Jetta is still packed with plenty of style, and it still boasts the fun driving manners that help to make it so popular among other Indianapolis drivers. It still has a distinctive European design and an agile, engaging, fun-to-drive quality that makes it stand out in the compact car segment.
Notable Changes
Volkswagen designers nudged the new Jetta's dimensions a skosh to make it a bit bigger than the outgoing model.
The new Jetta also includes a few sought-after tech upgrades such as standard Apple CarPlay and Android Auto integration and available driver-assist features like adaptive cruise control, forward collision warning, and more!
Test Drive the New Volkswagen Jetta Today!
The new Jetta is available for sale or lease at our Volkswagen dealership in Indianapolis, so we encourage you to swing by and go for a test drive to get to know this exciting new car a little better. Stop by today to learn more about the new Jetta and explore the rest of our new Volkswagen inventory and feel free to reach out with any questions!